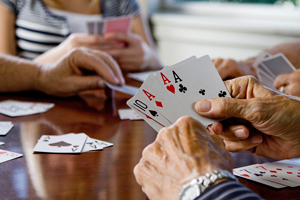 Activities
Calendar and events
Belmor Park has a vibrant social culture that includes many clubs and events. The following are a few examples:
Bingo – Open to the public and usually occurs once per month.
Cards – Residents have weekly Pinochle games.
Coffee & Donuts – Residents are invited to meet once a month to enjoy a hot cup of coffee with a fresh sweet donut and catch up with one another.
Banner Newsletter – Residents are in charge of writing, printing and distributing their own community newsletter on a monthly basis.
Visit our Amenities page to see more social activities.